News
Click here to register for an AP Exam.
WVACRAO is proud to present our Virtual College Exploration program, for all West Virginia students, October 12 - October 29. Registration is now open for students, parents, and counselors. The...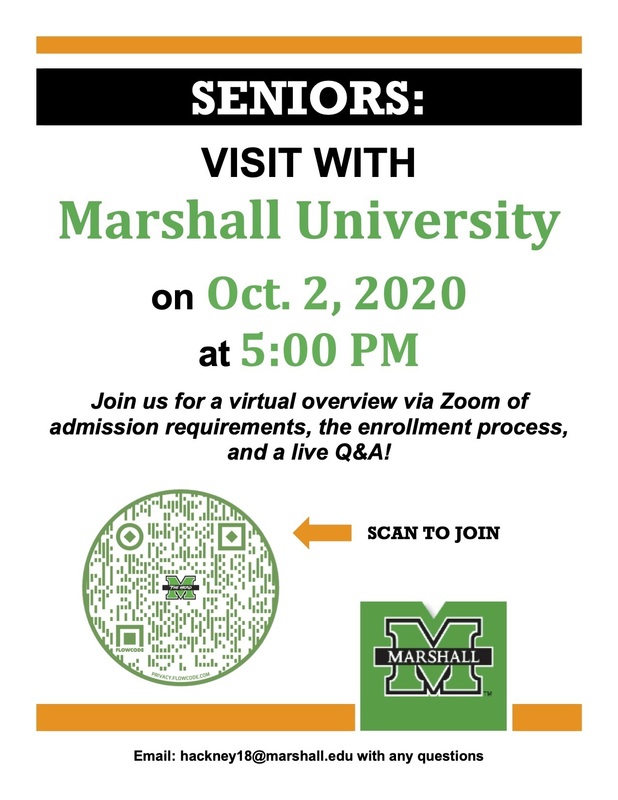 Seniors: Visit with Marshall University on Oct. 2, 2020 at 5 p.m. Scan code to join. Email hackney18@marshall.edu with any questions.
SEE ALL NEWS